Crowdsourcing system
Speedchecker processes Billions of data points in more than 170 countries. We collect real world end user experience through our passive and active measurement technology, combined with unique regional and global partnershipswith apps. Regulators can leverage our data to get better QoS insights from their country, they can also rely on SpeedChecker to develop customized white-label regulator apps.
The system is delivered in the cloud or to client's on-premise. The system is configured to receive incoming stream of crowdsourced data from Speedchecker SDKs or can import SpeedChecker's or 3rd party crowdsourced data as well.
Crowdsourcing system visualization
Internet Speeds
Speed test data along with device and network information visualized on region maps.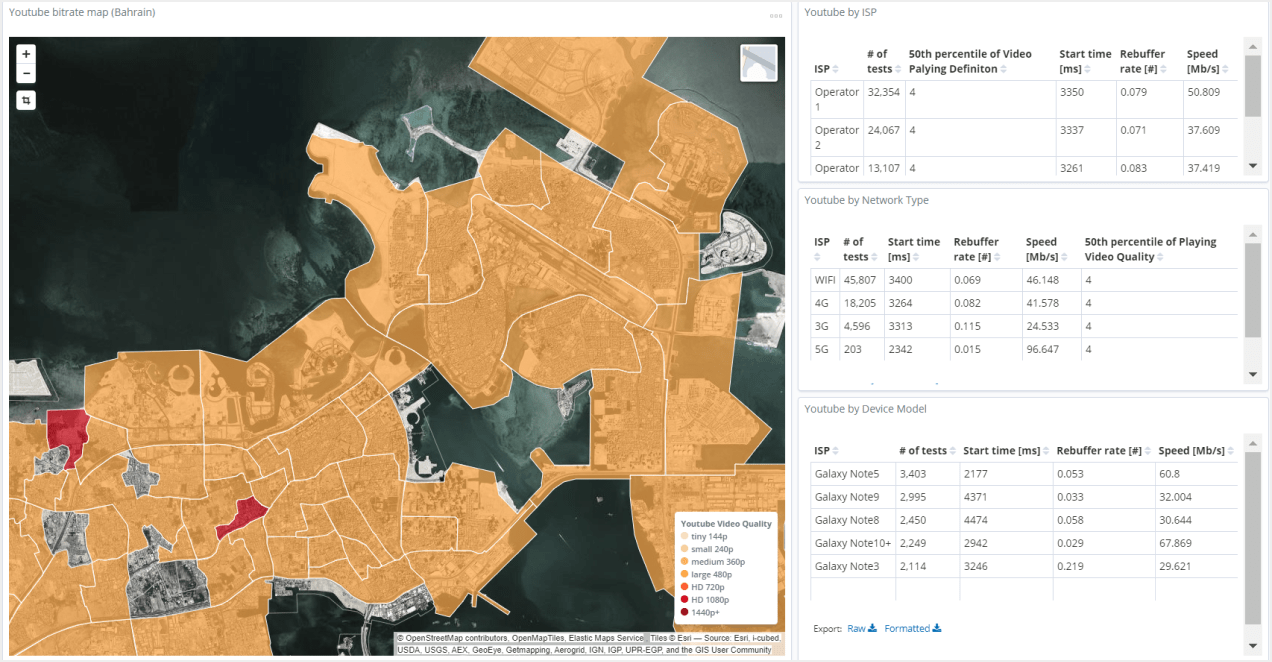 YouTube Quality
YouTube quality dashboard provides information about YouTube regional performance. It feautures metrics such as YouTube playing definition, buffering, time, start delay.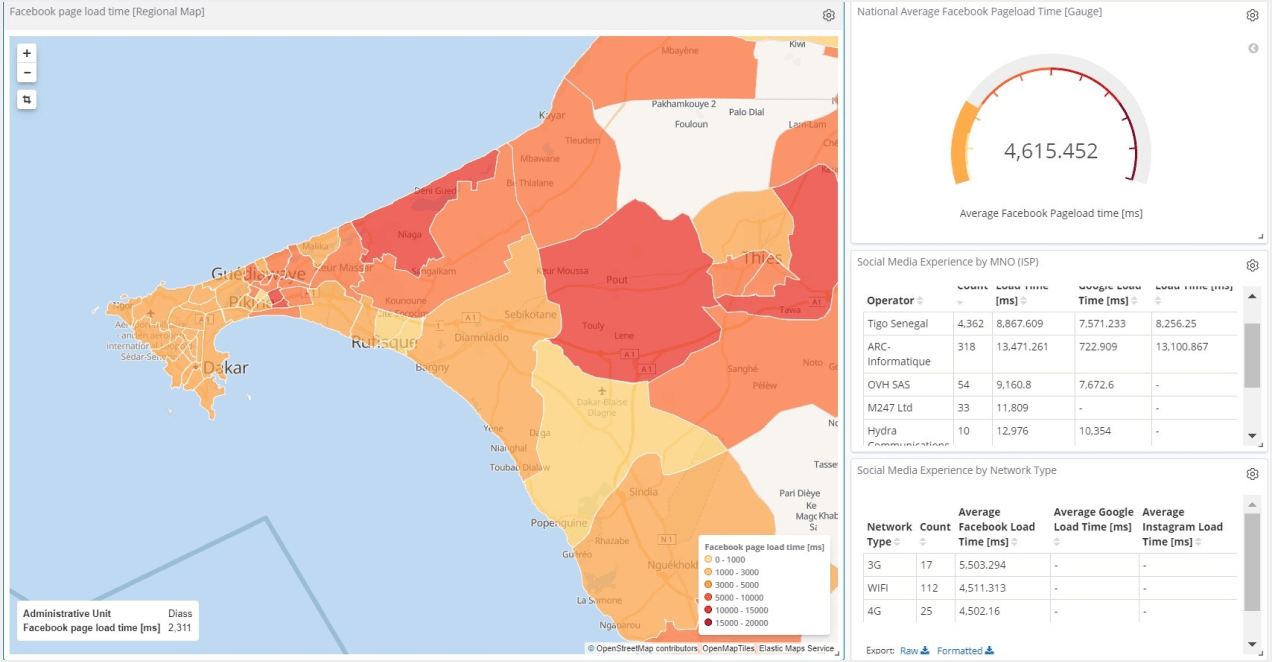 Social Media Experience
Social media experience dashboard shows regional performance of major social media platforms such as Facebook, Google and Twitter.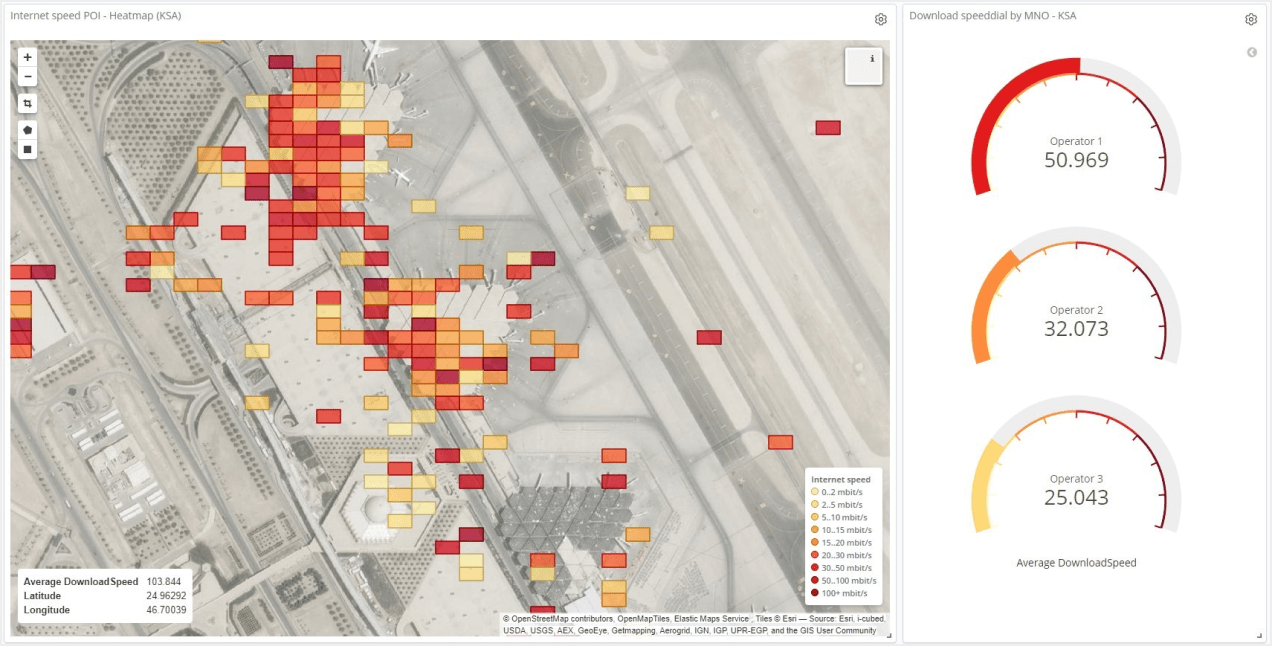 Point of Interest Performance
Reveals Internet performance in specific important locations such as Airports, Malls, Stadiums and other places located outside of drive test routes.
There are many customization options possible
Option
Description
White-label solution
SpeedChecker branding can be replaced by client's branding
Dashboards
Data visualization such as maps, tables and charts can be placed on different dashboards to create a customized view for different use cases
Visualizations
Data visualizations can be customized to change colors, thresholds etc.
Filters
Data filters can be inserted on to the dashboards which can be switched on / off or changed completely to allow different views on the data
Multi-tenant solution
Client can offer sub-access to 3rd parties with limited views on the crowdsourced data
Apart from dashboards the system allows to access the data by:
Query language
System has its own query language which allows the users to query data for advanced analysis
Exports
Data can be exported to CSV or dashboards allow PDF export of any visualizations such as maps or charts.