Mobile apps for iOS, Android and Windows
Native mobile apps are fast and create customer lock-in by being present on the home screen. They can also provide additional features and provide more data about users connections both to the end user and also the client.
Speedchecker offers complete solution in helping launch your own speed test app.
SDK integration case study: CRA (Communications Regulatory Authority in Qatar)
CRA in Qatar required extending their consumer facing application with a feature to test and collect internet measurement KPIs. Speedchecker SDK technology was used to integrate within iOS and Android. CRA app has won several awards including Best Mobile App for ICT sector in Middle East (more)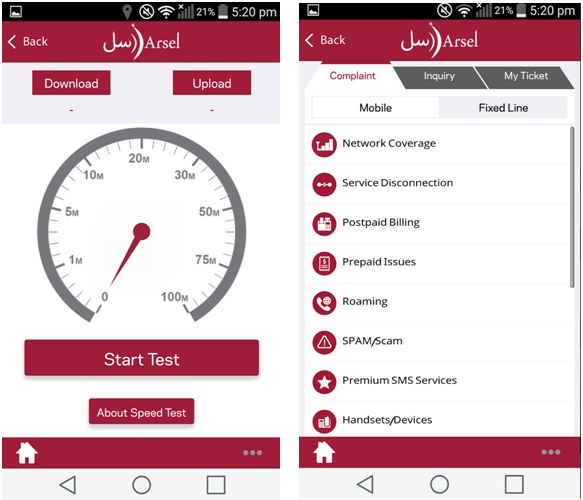 Client app sample: Bezeq
Largest fixed and mobile operator in Israel has contracted Speedchecker to develop suite of speed testing apps from HTML5 to mobile apps for iOS and Android.
versions for iOS and Android
complete design change
ability to push marketing messages both by app-push technology and within the app
Hebrew/English localization
integrated 3rd party tracking SDKs
View in Play store
View in Apple store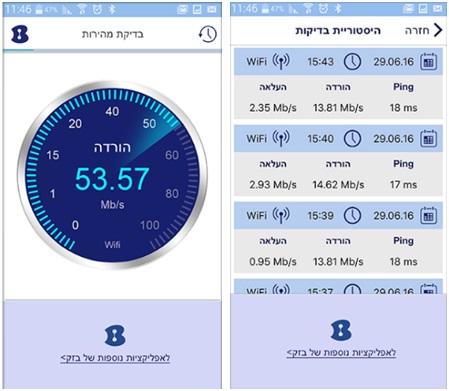 Case study: Speedchecker app
One of the first speed testing apps in Google Play has fantastic user reviews as well as over 5 million downloads.
Custom features:
Versions for iOS, Android and Windows phone
Integrated maps showing broadband speeds worldwide
Tools to optimize mobile OS
iOS
View in Apple store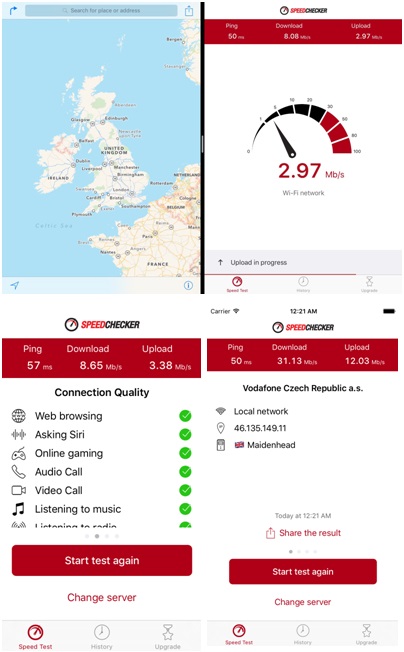 Android
View in Play store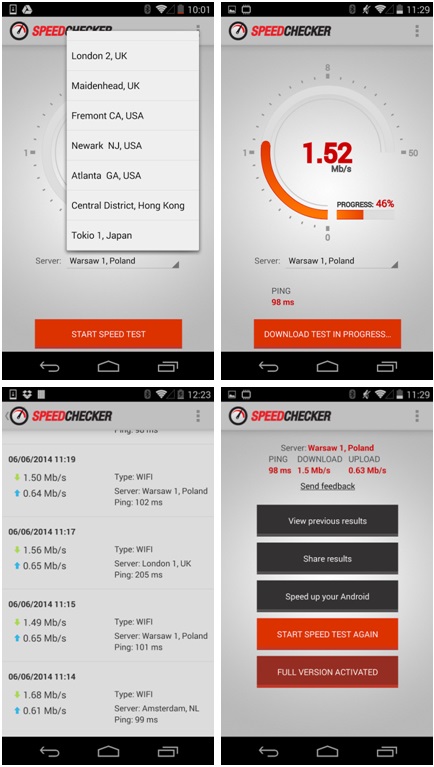 Windows Phone
View in Store