Wi-Fi Scan summary
The first part shows high level information which prepares a summary of the Wi-Fi scan result. This is useful for 1st level support which can quickly get to the root cause analysis and provide recommendations about how to advise the customer.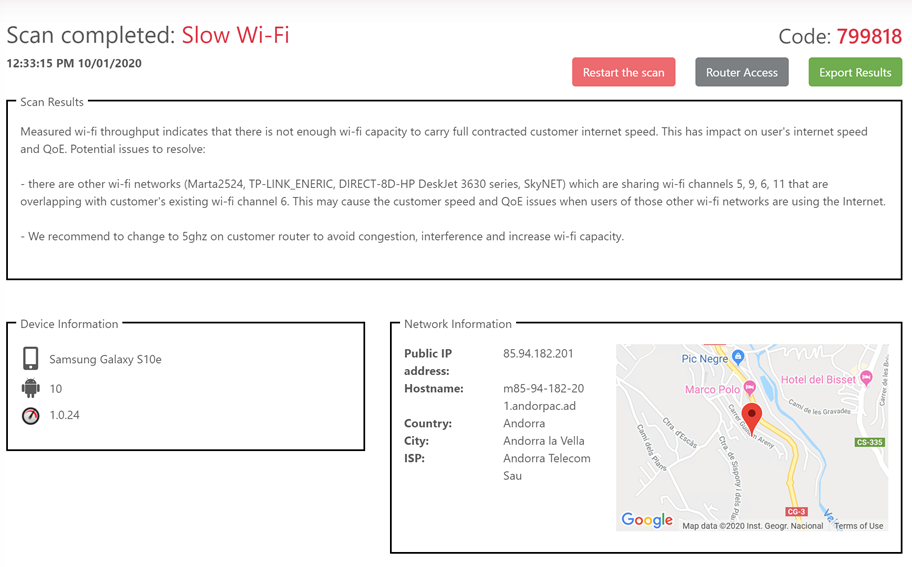 Internet & Wi-Fi test
This section shows the results of the wi-fi speed test and internet speed test which identify whether the user is slowed down by the Wi-Fi or not.
The results also include traffic generated by the other devices on the wi-fi network during the test, as it will have impact on the test result.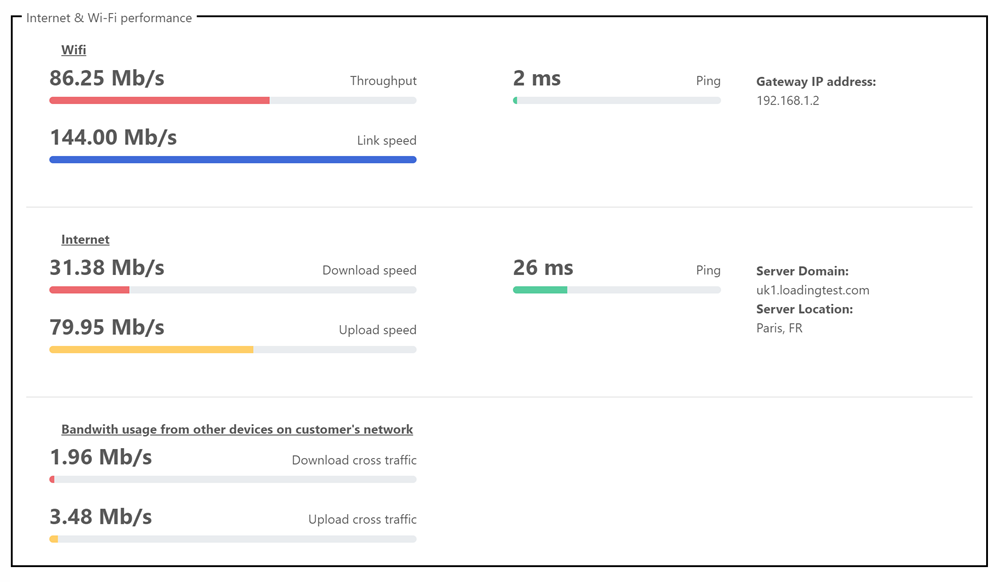 Wi-Fi network information
The next section shows wi-fi router information and nearby networks. We collected a database of the most popular routers worldwide which is constantly being updated by our team. We collect information on pricing and release dates and default admin passwords that are useful for remote access feature which system provides.
It's useful to know the Wi-Fi router of your customer in case it's not the one provided by the ISP, as it can be the source of the problems if a customer bought the router a decade ago or the model is low spec.
The dashboard also includes Wi-Fi parameters such as signal strength, neighbouring networks, which include wi-fi channel allocations both on 2.4 and 5ghz range. This is useful in determining if a user has their Wi-Fi connected on the best channel available.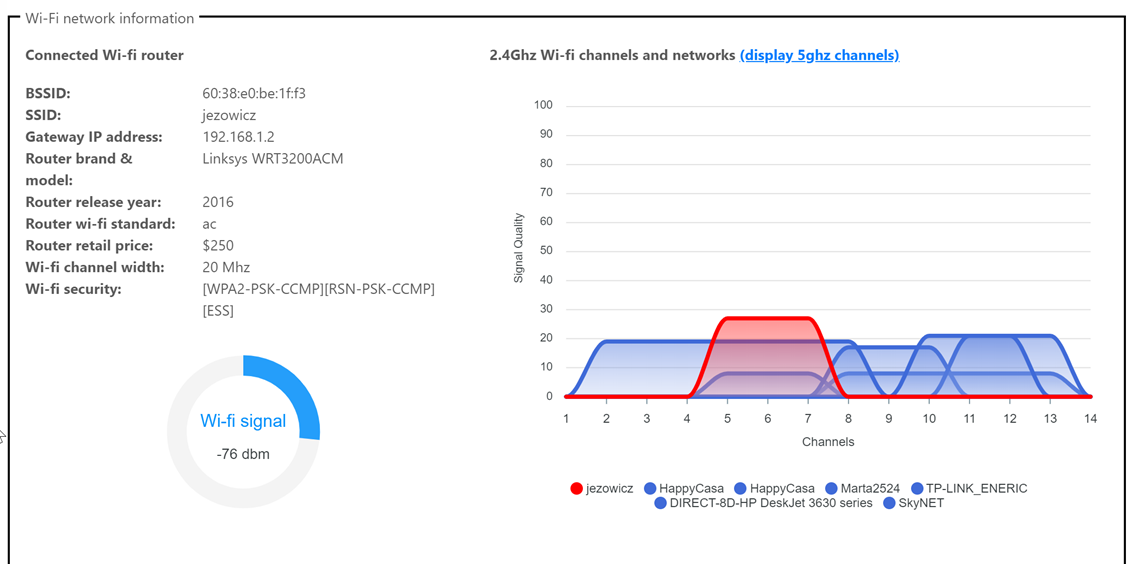 Wi-Fi device list
The system can show a list of all devices connected to the Wi-Fi network. They are organized with category and vendor details. If there is a heavy use on the local network during the scan, the agent can use that list to advise customers to switch off some of the devices that may be using the connection such as other PCs, tablets or cell phones.
Remote router access
The tool also includes remote router access which can provide the agent with the ability to login to the customer's router and perform any configuration changes such as changing the wi-fi channel or enabling 5Ghz.
The Agent can request remote access directly from the dashboard. The user gets a request that they need to approve on the screen. After approval has been received, the agent can see the web-based router configuration. In this case we are already logged in but normally the agent needs to enter the username and password to the router. Our system can suggest a default username and password or if the user changed it, the user will need to provide their username and password to the agent or type it directly on their phone.
Once the agent is in the router, anything can be changed, including the Wi-Fi channel allocation to optimize the Wi-Fi connection.