Is your customer service team overwhelmed with Wi-Fi support issues?
You are not alone. At least 15% of customer service calls are Wi-Fi related, ranging from poor connections to video playback issues, translating to more than $600 million in annual support costs for the ISP industry in North America alone.
Introducing SpeedChecker Wi-Fi Scan
SpeedChecker provides ISPs with white-label apps for Android, iOS and Windows which help Customer service reps diagnose internet and wi-fi complaints remotely. Wi-Fi Scan help resolve issues faster while reducing the time of the call, minimizing technician visits or preventing customer calls all together.
Minimize calls related to speed and wi-fi issues
Wi-Fi Scan offers self-help tools such as embeddable web based speed test for ISP website. Customers who use web based speed test and are not happy with the result, can use self-help apps which guide the user to investigate root cause of the problem and suggest resolution.(More)
Reducing call times
Customer agents can pull detailed results of the app scans during the call instantly to avoid lengthy procedures to get neccesary information by querying the customer.(More)
Proactive monitoring of Wi-Fi quality
Do you have customers who are suffering because of Wi-Fi issues but will not bother to complain? Prevent customers suffering poor Wi-Fi quality and manage customer churn by proactively monitoring their Wi-Fi quality. (More)
No CPE integration neccesary
SpeedChecker Wi-Fi scan solution uses client side apps to run tests and retrieve information. There is no need to modify your CPE firmware and system can be launched in days rather than months. (More)
Compatible with all the routers
Our system can work with all types of CPE routers. This is particularly useful for ISPs which have some customers on unmanaged routers that have been bought by the customers themselves.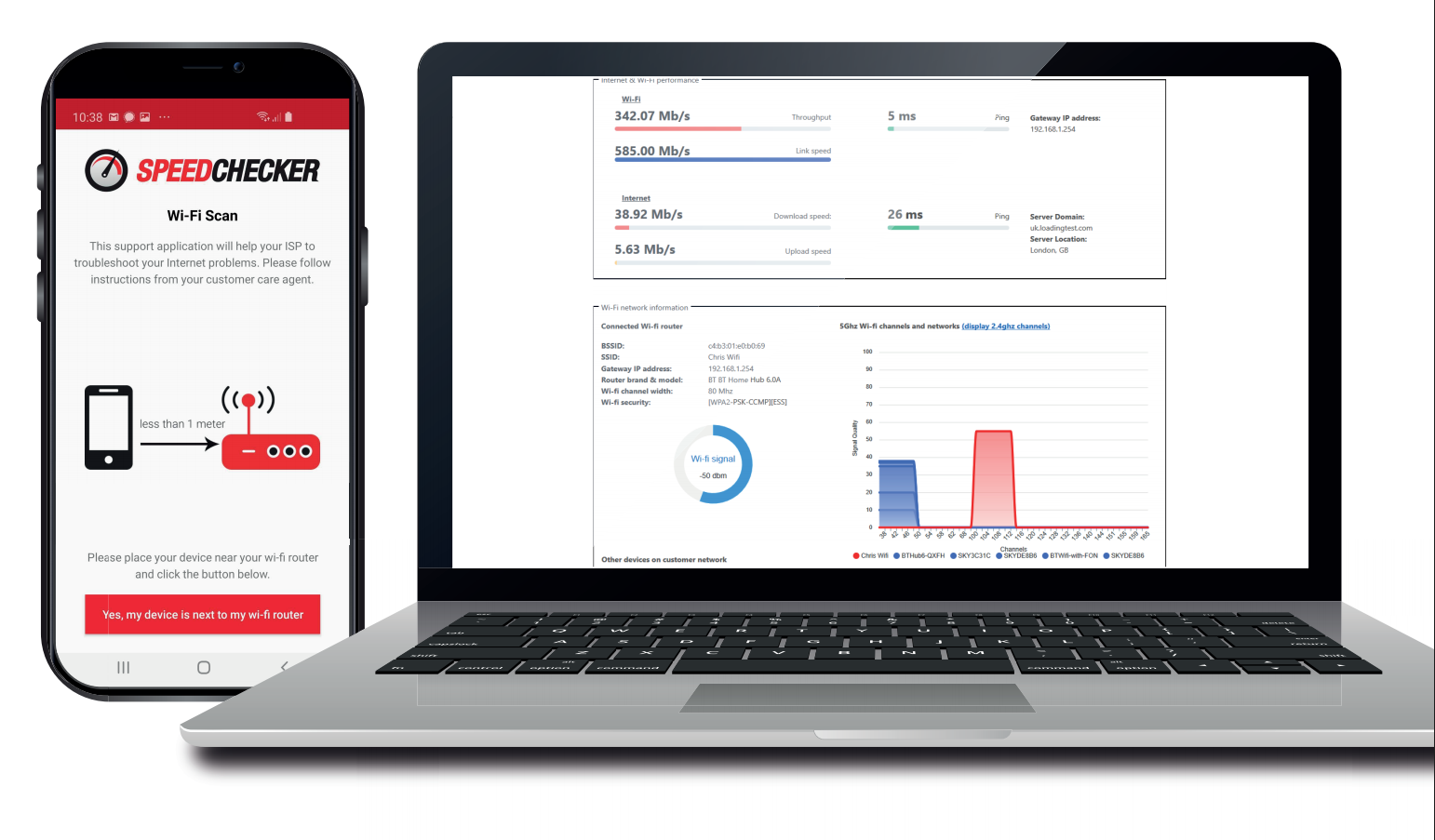 SCHEDULE A DEMO