Is your customer service team overwhelmed with Wi-Fi support issues?
You are not alone. At least 15% of customer service calls are Wi-Fi related, ranging from poor connections to video playback issues, translating to more than $600 million in annual support costs for the ISP industry in North America alone.

Customer service apps for wi-fi troubleshooting
SpeedChecker provides ISPs with white-label apps for Android, iOS and Windows which help Customer service reps diagnose internet and wi-fi complaints remotely. These tools help resolve issues faster while reducing the time of the call, minimizing technician visits or preventing customer calls all together.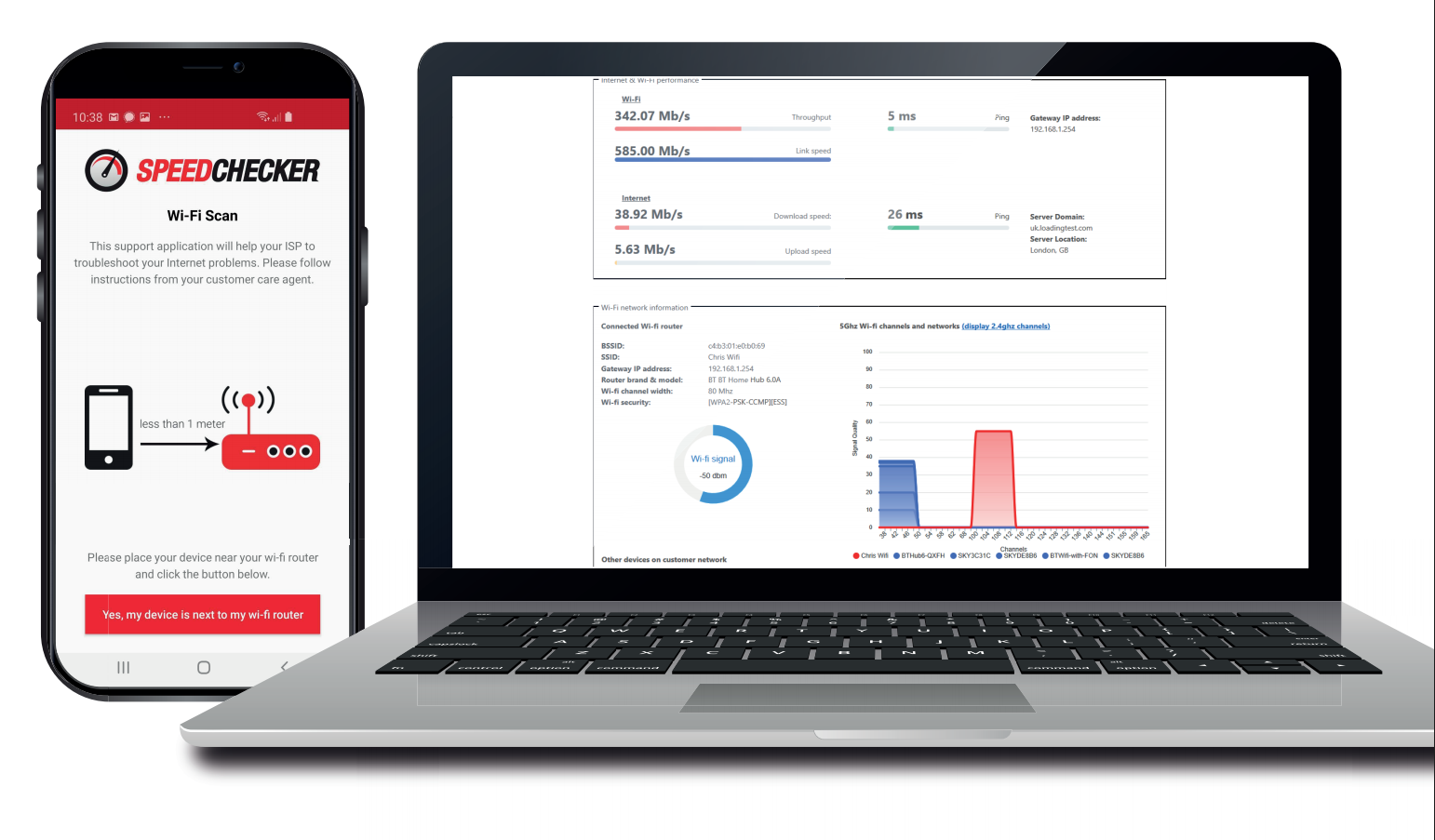 SCHEDULE A DEMO
If you would like a no obligation demonstration of our Wi-Fi Scan please complete this short form and we will contact you to arrange a convenient time.